News
02 July 2020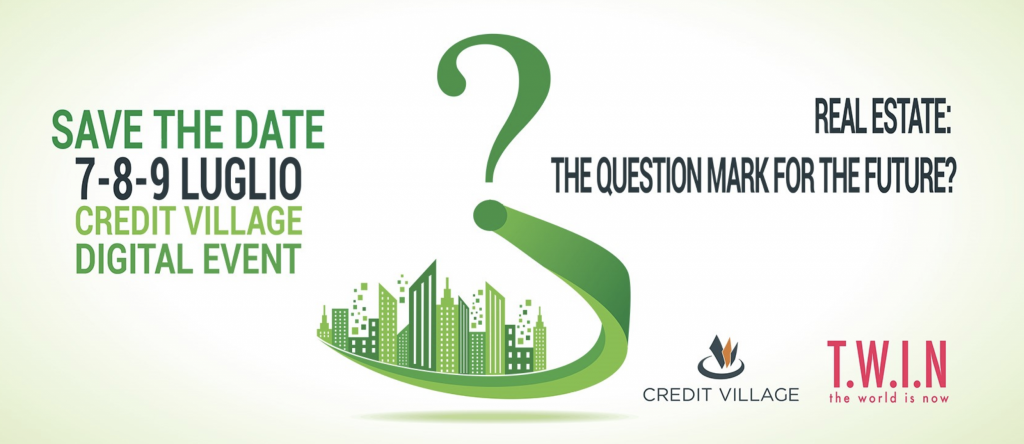 Dal 7 al 9 luglio Digital Conference su Real Estate, Distressed Debt e Fintech. Ambrogio Valtolina fra i pannelist del Day3
Si terrà dal 7 al 9 luglio la tre giorni di conference & networking digitale dedicata al tema "Real Estate: The Question Mark For The Future?" organizzata da Credit Village e dall'agenzia di corporate communication T.W.I.N.

La conference ospiterà ogni mattina presentazioni con dati sul mercato e panel in live streaming, mentre i pomeriggi del 7 ed 8 luglio saranno dedicati ad approfondimenti su strumenti finanziari e sugli SPV, pitch e demo di piattaforme tecnologiche e presentazione di progetti in spazi virtuali gestiti dalle società.
Ambrogio Valtolina, Managing Director di Finint Revalue, parteciperà giovedì 9 luglio (10:30-13:00) al tavolo di lavoro dedicato al tema "Value Chain Players": introdotto da Mario Breglia, Presidente di Scenari Immobiliari con un intervento sui "Futuri scenari immobiliari che nascono nell'epoca del new normal", proseguirà con un panel a cui parteciperanno anche Michele Beolchini (Business Development Manager Investire SGR), Stefano Cervone (Consigliere Delegato e Direttore Generale Nova Re SIIQ), Marco Grillo (Amministratore Delegato Abitare In), Giovanni Mocchi (VicePresidente Zucchetti Group) e Cristiana Zanzottera (Head of Research, BNP Paribas Real Estate Italy).